This space for rent by the month or by the year .
You company will always be at the top!
Contact Scott Martin for Details.
Search this site with Google
Buck
Knives
Woodland Manufacturing
Letters made from Wood, Metal, Plastic and Vinyl
Craft Cuts.com
Craft Cuts is the Retail Division of Woodland Manufacturing
DFS/USA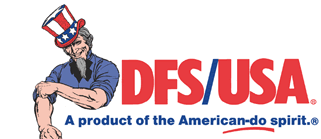 Concrete Anchors and Custom Manufacturing
Barr Specialty Tools
Tool
Kuma
Wood Stoves, Fireplace Inserts and Oil Stoves
Gfeller Casemakers

Since 1946 Gfeller Casemakers has been making leather goods
for working professionals.

------------------------------------------------------------------------------------------