This space for rent by the month or by the year .
You company will always be at the top!
Contact Scott Martin for Details.
Search this site with Google Today!
------------------------------------------------------------------------
DMT

All DMT sharpening products are made in their Marlborough, Massachusetts

factory.

DMT makes the world's finest diamond sharpeners for the best edge on your tools, woodworking, cooking & more!
EPCO Products
Professional Quality Tournament Bocce Sets
Dexter-Russell

Dexter-Russell produces the broadest line of professional cutlery
made by any single manufacturer in the world.
Vinson Leathers
Leather clothing
Sterlingwear of Boston
Clothing
St. Pierre Manufacturing Company

Tire Chains, chain, wire rope, Pitching Horse Shoes and Bocce Ball sets

by St. Pierre Manufacturing Company
Northwest Knitting Mills
Sweaters and Blankets
Long Shot Apparel
RESunglasses and Shooter Glasses
Goodwear
Clothing/Shirts
Thorndike Mills
Cloth Braided Rugs, Yarn Braided Rugs, Chenille Braided Rugs, Octagon and Elongated Octagon Braided Rugs Custom size Braided Rugs

Cape Cod Doormats
Cape Cod Doormats has been manufacturing high quality Doormats since 1986
Little Packrats
Kids Back Packs
Preserve

Preserve is the leading maker of performance driven and stylish
100% recycled household products.
Archie's Island
Furniture
Quality Fleece
Blankets, Scarves, Hats, Ponchos & Accessories

Banjo Company
Banjos
Dog Bar Pottery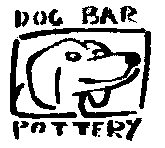 Pottery
Lamson

Freedom Hawk
Stand up Fishing Kayak
Cape Code Harvest
Cranberry Food Products

Chatham Candy Manor
Candy
S & D Spinning Mill, Inc.
190 W. Main St., Millbury, MA 01527
Titleist
Golf Balls

Guillow's

Balsa Wood Planes
Lo-Bak Trax
Portable Back Traction
Osmium
Uncommon and Enduring Clothing for Men, Built to Last in the USA.
Made in Massachusetts, Pennsylvania, Illinois, California
The Old Fashioned Milk Paint Company
Manufacturing and distributing genuine milk paint worldwide for over 35 years!
Thomas Bates
Thomas Bates has a great selection of American leather and fabric belts for every lifestyle. Also we offer non-metal buckles for those who have metal allergies, or just want a lightweight, washable belt. Our customers are individuals and groups who want to express themselves in accessories products that reflect an outdoor spirit.
Brooks Leather Sportswear
Now in the 21st century, the spirit lives on…At BROOKS, we search for the finest materials, then use our knowledge and craftsmanship to produce an honest, serviceable
product that performs better than anything the customer can find, anywhere! That is the quest for the best. A spirit and an attitude you can find in resurgence throughout
America today and which you can find in every BROOKS LEATHER. We are proud to present the BROOKS line of motorcycle leathers. They are made in America, by American craftsmen and women, and we back them with a 5 year warranty. Without question, they are the finest in our 56 year history. Brooks jackets are passed down from generation to generation, and sell to collectors for many times their original purchase price